About us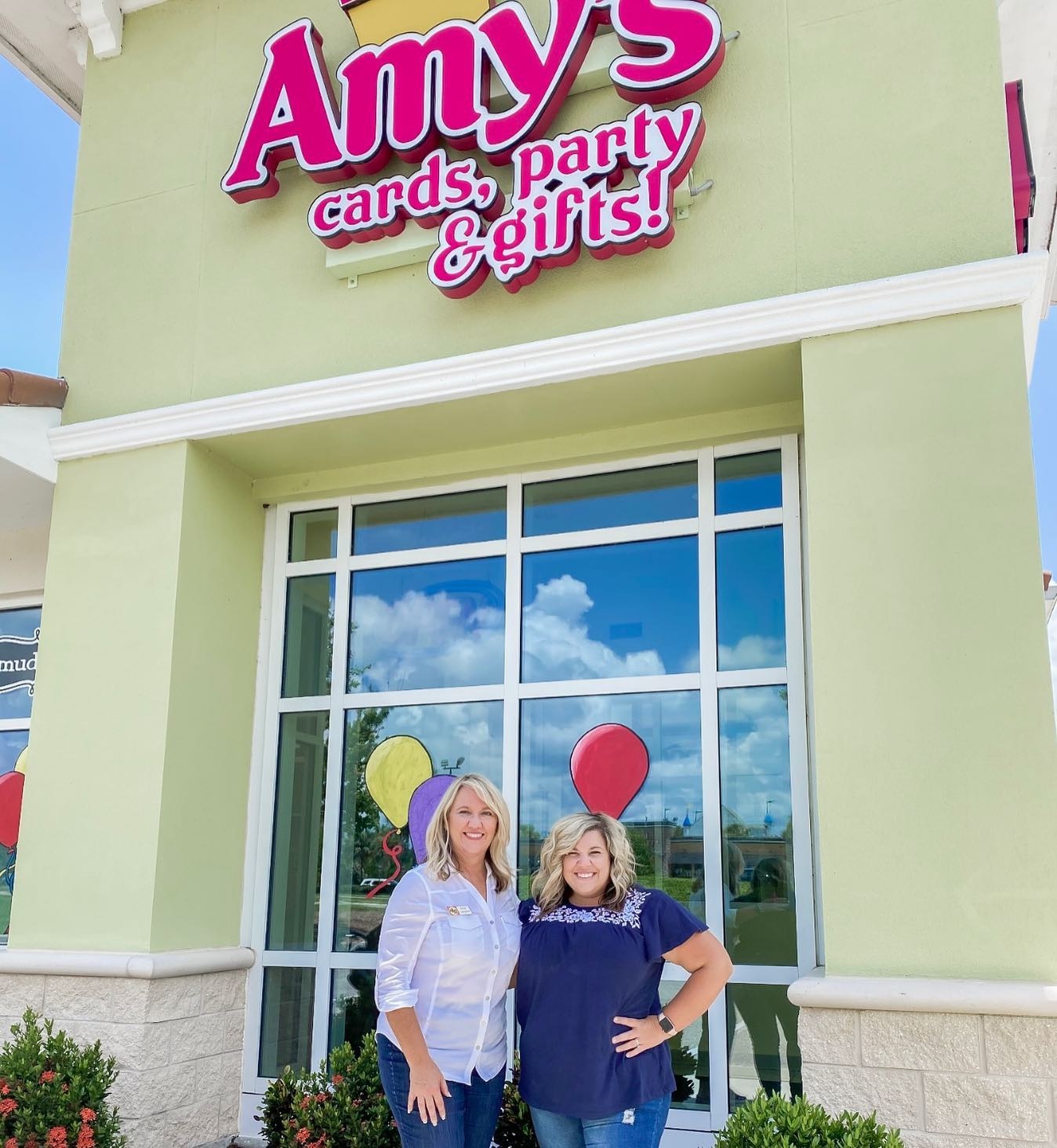 Mom & Daughter Duo (pictured above)
Thousands of party supplies available through their online store in addition to their brick and mortar stores, started in September 2000 with a small 400 square foot card store hidden in the back of a building. Amy knew from the very beginning that it would take a focus on excellent customer service and word of mouth advertising to help customers find her small 2 for $1 card store that was practically hidden from view. Amy also knew three very important secrets. The first secret is to listen carefully to what her customers "wish" they could find in her store. A shopping wish list is kept next to every register and phone so the requested items can be added to the next inventory order. The second secret is to make sure her customers know how much their business is appreciated. The original store still gives a free greeting card any time a customer refers a new shopper. The third secret is to treat employees like gold. Even employees, who aren't family, feel like family. At least three have worked well into their 80's and many of the younger folks have gone away to college and still keep in touch. All three of Amy's daughters help in the stores and even the husbands get into the act during busy seasons.
Over the years, the small store expanded several times in the same building and now offers many gift items, greeting cards and party supplies in an adorable setting with an antique store and hair salon within the same courtyard. In 2007, the name was changed to Amy's Cards, Party & More by the marketing class at the local high school to better reflect the expanded inventory. At the same time, the fun pink and yellow logo was created by, well-known artist Tony Trotti. In 2010 a second store was added just 2 miles away which expanded party supplies and balloons into their own location and in 2013 a warehouse was added to store the inventory which would lead to the opening of the online store amyspartystore.com in 2014. In 2017 Amy & Ashley were able to build their dream store and combine all two stores and our shipping center into one location. Which is now directly across the street from LEGOLAND, Florida.
Amy Lanpher
Amy Lanpher is the owner of Amy's Cards, Party & More and has been married to her high school sweetheart, Bob Lanpher, since 1987 when they graduated from Stetson University with degrees in Business Management. Bob is with McGee Tire and Auto Repair, which he says is not nearly as much fun as the party business! In the early years, Amy worked in operations management in the theme park industry with Cypress Gardens, Boardwalk & Baseball, and Sea World. After Bob was transferred to Miami with the Goodyear Tire and Rubber Co, Amy spent twenty one years as a sales representative and guest speaker for Medical Air Services Association, which is a company that flies sick or injured travelers home from just about anywhere in the world. It was during this time that their three daughters were born: Ashley, Kara and Kayleigh. All three girls have been high achievers in academics, sports and student government with Amy & Bob right there to support their efforts. As the stores grew over the years, Amy finally made the decision give up the job with MASA to focus on her business and family.
Ashley Lanpher Cretcher
Ashley is Amy's oldest daughter and manages the business with her mother. She grew up working in the stores during high school and after graduating from University of South Florida with degrees in both finance and marketing, Ashley worked in sales outside the family business for about a year before deciding to join her mother at Amy's Cards, Party & More full time. During her college years, Ashley was active in her sorority Chi Omega, serving as Recruitment Chairman and Events Coordinator. Ashley is married to Andy Cretcher and they have the first granddaughter, Ava Marie who was born in March 2014. It was the October 2013 gender reveal party held for Ashley and Andy that was featured in Paper & Party Retailer that helped encourage Beistle to create its line of gender reveal party supplies. It is certainly no wonder that Amy and Ashley can finish each other's sentences since they work together, both of their husbands work together.